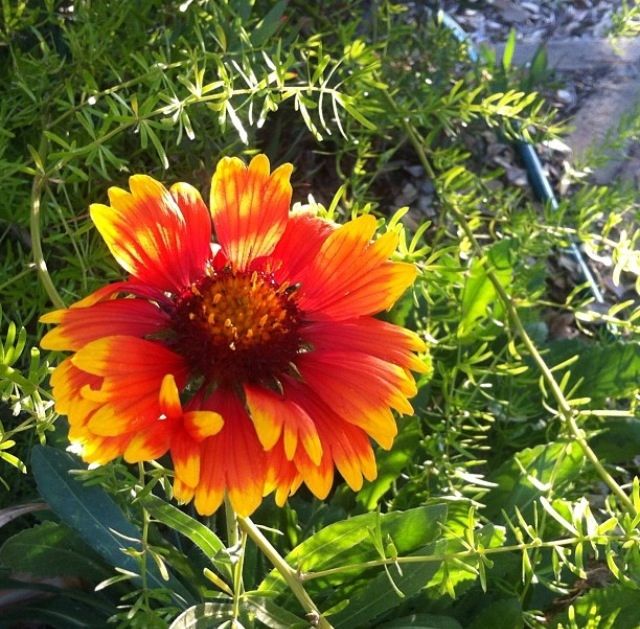 I love that the weather is thawing. With the weather now co-operating there are hundreds of things you could do to enjoy your time outdoors. Sometimes you just need inspiration. If your life needs some zing here are 10 ideas to make the most of Spring.
Get a great crew together
Nothing beats being on the road with your mates. Even a short trip away guarantees laughter, fun times and fond memories. Last weekend my girlfriends hired a bus and we went on a day trip down to the McLaren Vale Wine Region. We definitely saw the best and worst of each other and I know I love them more because of it.
Get lost
Turn your phone off. I believe the fun happens in the journey and not in the destination. Take a left turn and see what adventure springs up in your path.
Slow down
Rushing to get more done doesn't automatically mean you feel more fulfilled. There is something in the art of subtraction. Let yourself have an entire day dedicated to nothing. It might just give you time and energy for spontaneous fun.
Finish off a project
Hang a hammock in your backyard. Grow a new herb garden. Paint a mural on your fence. There is something in putting effort into your home that makes you connect and love the space. Do something that will make you love your life. I'm working through a big project converting my yard into a low maintenance succulent garden. It's a big job but it will be worth the effort come summer.
DIY cocktails
I love balmy spring evenings sitting outside listening to the crickets with a simple cocktail in hand. Having a few simple ingredients around (ginger ale, soda, limes) means if the desire to relax and chat with loved ones occurs you have everything you need.
Discover new music
Look you wont always like your friends taste in music but it is a different way (other than Spotify) to stumble into new and amazing sounds. Be brave and step away from your normal music style. Music equals memories for me. Each new season has had a unique soundtrack. I'm instantly transported back in time to those happy memories whenever I hit play.
Find a secret camping spot
Just pack the car and go. Brave the dark night and the wandering seemingly endless wilderness at an off-the-track camp site. The further away from civilisation you are the brighter the stars become and the wilder your heart grows.
Rooftop cinema
It's the beginning of the outdoor cinema season. As much fun as the local drive-in or park cinema is I absolutely love being up amongst the rooftops. Grab your mates and have a memorable night out with a urban landscape view.
Night time adventures
Some of my favourite adventures involve riding my bike at night.The stars and street lamps shroud familiar streets in mystery. Maybe pack a small picnic before you head out on your ride? It just feels great. Go do it.
Take happy snaps
It is easy to forget all the magical moments you are about to have so don't forget to pack your camera.
So there you have it my 10 ideas for Spring. I hope these inspire you to get out there and enjoy the outdoors. What are you most looking forward to?