This past week I've started to go through my photos from my American adventure. I would like to share a few pictures which were taken a few weeks ago whilst in sunny LA. My good friend
Natasha
lives there and she took the afternoon off to show me a teeny slice of her City. I was quite delirious having come straight from a long 13 hour flight (with no sleep) to out sightseeing. I was incredibly grateful for my friend turned Tour Guide to take the lead whilst I could lay back and enjoy the ride hanging out in Los Angeles.
We were blessed with a warm day and blue skies so drove through Griffith Park up to the
Observatory
to check out the best views of LA. Fun fact: If the Observatory looks familiar it is because it features in quite a few Blockbuster Hollywood movies like
Rebel without a Cause
,
Terminator
and
Transformers
.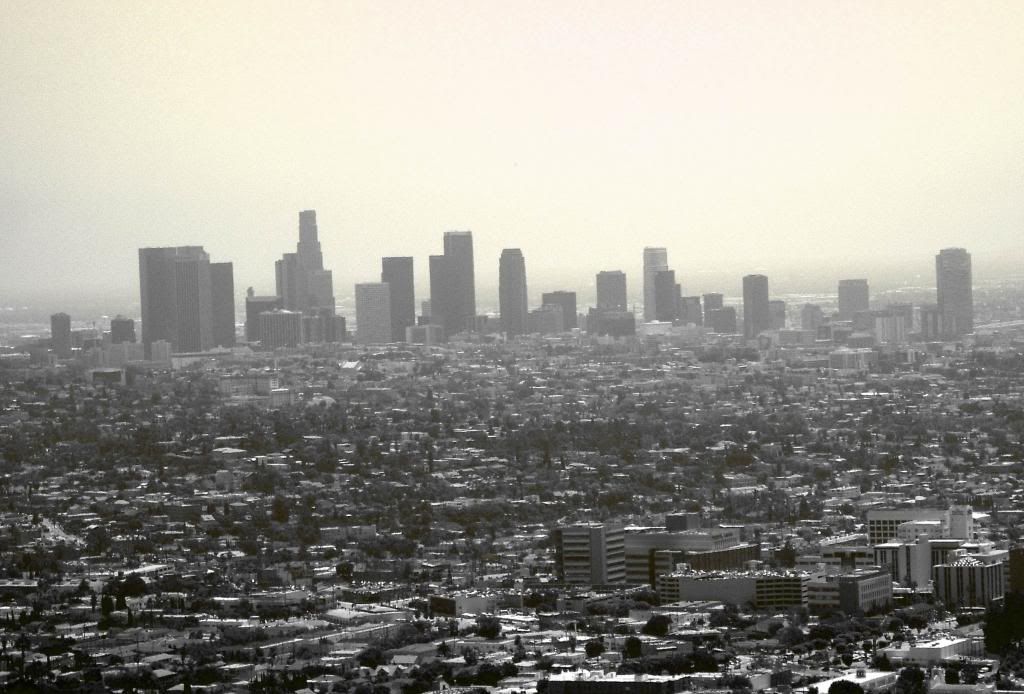 The Observatory was a great spot to view the Hollywood Sign as well as the sprawling city. I had a sense of just how big Los Angeles truly is and how it would be mad to live here without a car (no wonder the traffic is crazy). Later that day we braved the crush of people down on Hollywood Boulevard but to be honest I much preferred the sunshine and solitude of Griffith Park. Maybe it had something to do with the fact I was lucky enough to spot my first ever Hummingbird and American squirrel!
Have you ever been to LA?