This week has felt like a whirlwind. Can someone tell me what has happened? I need to screw my head back on correctly. At least the sunshine has crept back into our days and spring is finally here! I cannot wait to get outside this weekend. With the weather being so wonderful I am tempted to dust down my bicycle and go for a ride.
I thought I'd try something a little different for my usual Feel Good Friday update today and mention my favourite artist,
Shag
. I've mentioned him
previously
on my blog but he's worth his weight in gold to be mentioned again. I would love to have more of his collection up on my walls at home.
Shag
has released a new print called
The Silver Years
. It is a strong nod to the sixties featuring Andy Warhol, Edie Sedgewick and other hip peeps from that swinging time. The print is still available for purchase via
Outre Gallery
. I'm hosting a party this weekend and his
Cocktail Compendium
would also just look groovy behind my Tiki Bar. They are all just too cool. I wish I had some spare cash lying around as I would snap this up.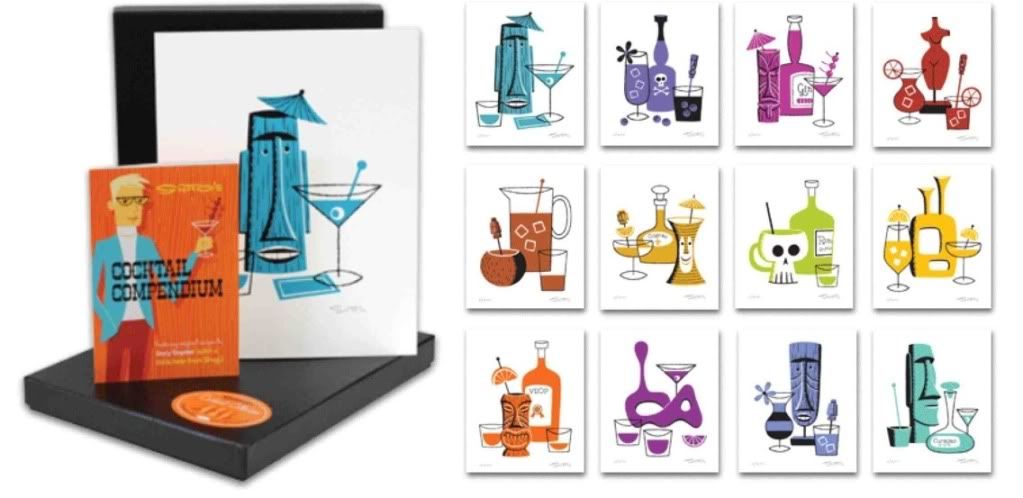 I have always wondered what Shag's
studio looks like
since he seems to be obsessed with all things retro and tiki like myself. Turns out it is pretty cool. I'd love his Tiki Mug collection alone!
Anyway don't mind me sharing my dream art collection this afternoon. Do you have an artist that you obsess about?