Over the last couple of years my tolerance to running has increased. I cannot say that I particularly enjoy the experience but I tolerate it for its health benefits. The concept of a Fun Run just didn't make any sense to me until now. Who knew that all you needed to make a run truly fun was colour?
Over the Australia Day long weekend I took part in the
MS Colour Run
. I really gravitated to the event as its focus was about having a good time for a good cause. Completely non competitive there were no time markers and much to my delight no die hard fitness junkies in spandex. The only requirement of you as a participant was to wear white.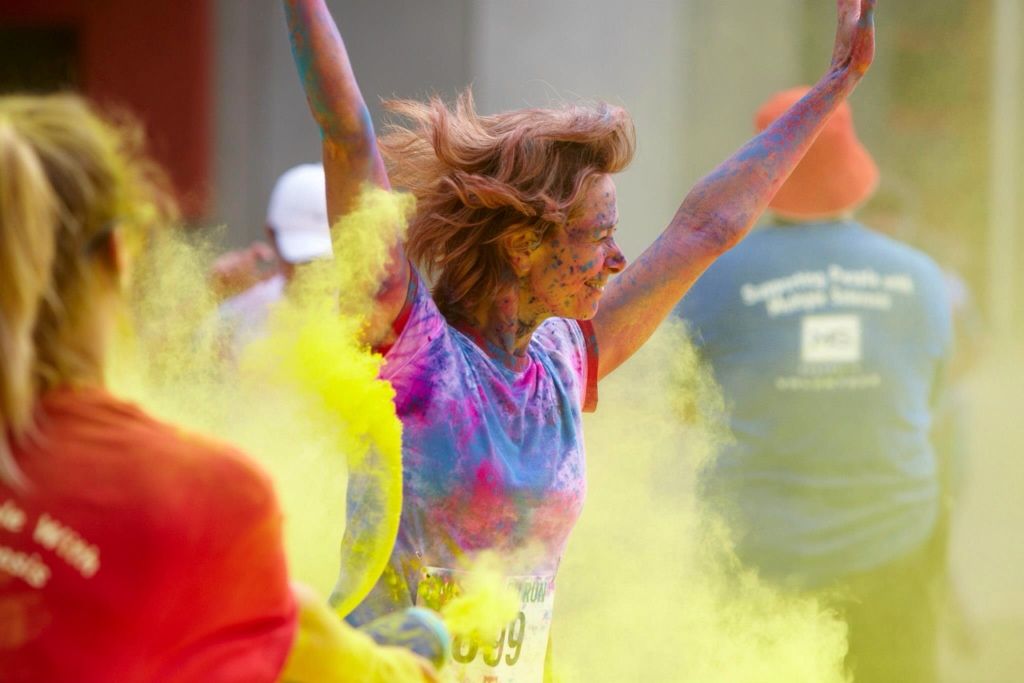 We started the run in Darling Harbor among 5,000 other white clad crazies. The crowd was an eclectic bunch. Amongst the families and groups of friends I spotted a man in a wedding dress, coordinated neon accessorised fairies and another fellow who thought he'd brave the course in heels. I really didn't know what to expect when we were finally released at the starting line but everyone was very excited.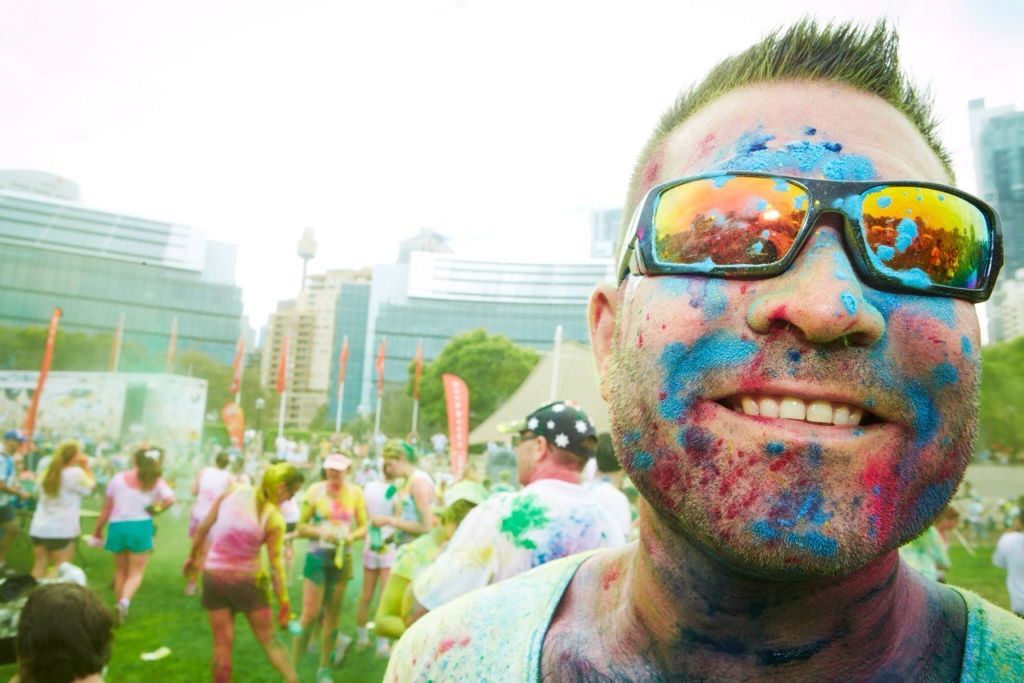 Running around the Harbor into a nearby park we came to the first colour station. Volunteers wearing masks & holding water bottles were squirting hot pink dust at runners as they flew by. At the first station they missed my white top entirely. I rectified this at the second station whilst 3 volunteers completely coated me in coloured dust. By the third station, I was starting to look and feel like a Pro Hart creation. Running across the finishing line I was elated to have completed the run. The moment didn't last long as I was doused in a giant dust cloud of green and gold. Yes this is me, the dust cloud with feet.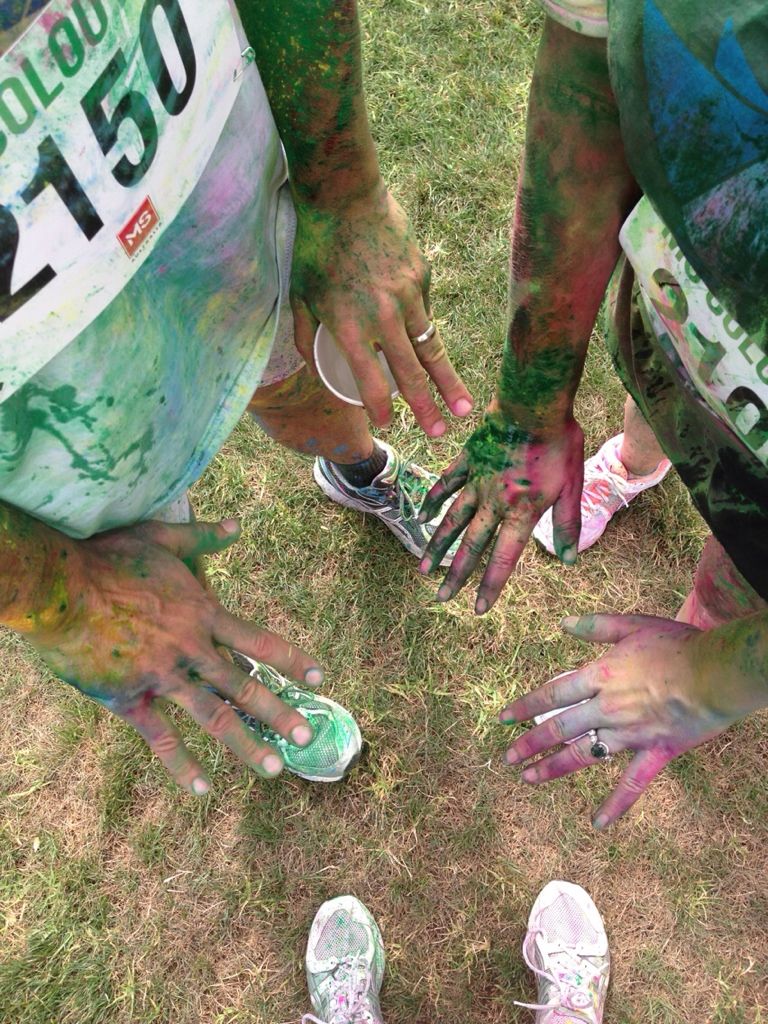 I recommend if you want to take part to wear clothes and shoes you don't mind getting stained. Most of the colour will dust off but I noticed the pink and green dust did stain once it got wet. Explaining my strange coloured tan marks whilst on the beach later that day was a little awkward but to me they felt like a badge of honor.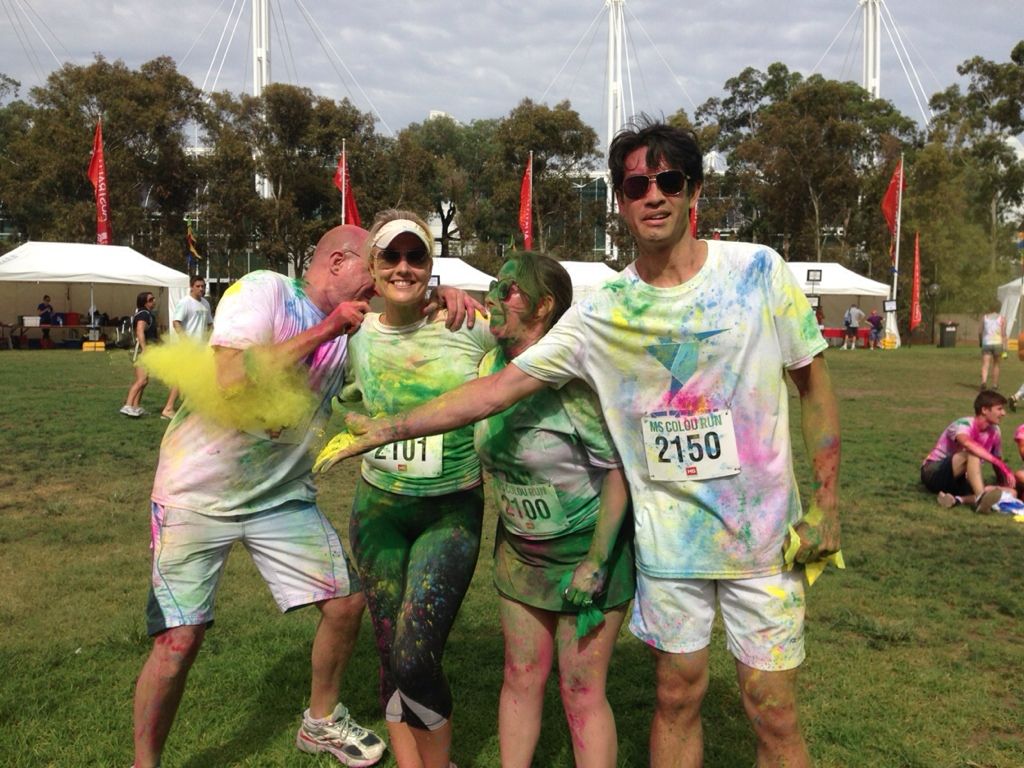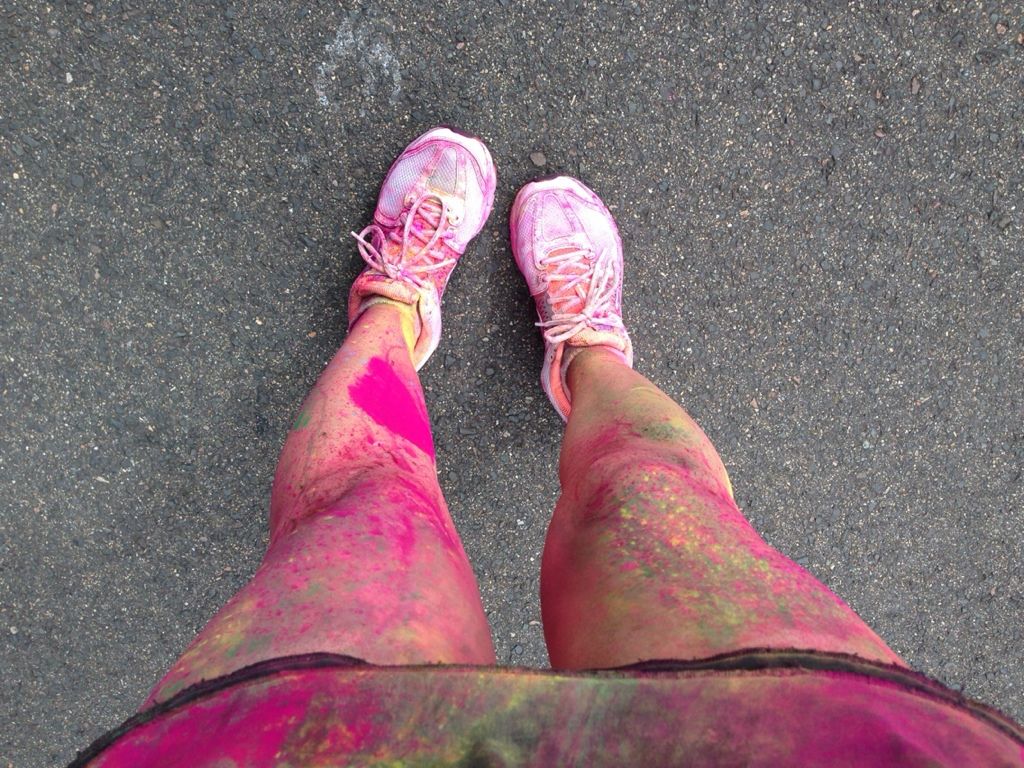 Fear not Australians who are also obsessed with colour you haven't missed out on the fun. The Colour Run is coming to a capital city near you soon. Details
here
.
Thank you MS Colour Run for the fabulous day. If you would like to donate some money to MS Australia to help people affected by Multiple Sclerosis (MS) please do so
here
.